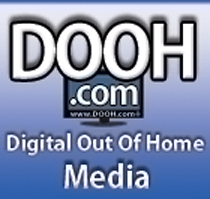 DOOH Investing Series, Pt. 2: From The Investor
LARGO, Florida (June 16, 2011) – DOOH.com's Original Articles by Tony Hymes (Editor) – Multiple Strategies for DOOH Investing.
The path to attaining investment and financing for digital out of home projects and companies themselves is a two way street that sometimes resembles rush hour in Los Angeles. According to Ira Terk, CEO of UR-Channel, featured in our first article and anchor to this series on DOOH Investing, one of the realities of digital out of home is the long sales cycle. This lengthy sales cycle, combined with high technology costs, mean that investors need to understand that it will take a while before they start to see the return on their money.
Terk lays out what investors are looking for across any industry: "you're looking for a great concept, entrepreneurial talent, a business model, some customer development plan that seems to make sense, and a model that can scale and is repeatable." It is the same for digital signage and DOOH companies. The reference to scalability is something that can be heard frequently around the DOOH industry, for it is the key to achieving a revenue stream that can turn a profit.
"If you follow media plays, you see Facebook, Twitter, Linkedin, Groupon, things that have mass appeal and can scale very, very quickly – that's what's attracting investor dollars." Terk juxtaposes this with digital signage, "the sales cycle is long, with relatively large deployment costs for the customer; it's a more difficult sell to an investor because of the timeline to an ROI." Additionally, "one of the other angles that you look at; it has been difficult to find a standardized, concise way to show what ROI might look like for the customer, and to prove that out really is what drives the sale of the network and media in the first place."
Terk points to the earlier days of the industry where investors flocked to ad-based DOOH models. "Early on, most business models were related to advertising, just like they were online, but it's a more complicated revenue versus return relationship when you're building a capital intensive digital network with a physical presence in bricks and mortar locations. Most investment made on the promise of advertising failed, and that's hurt the ability of the industry to attract investment now, even though technology costs have come down substantially and more suitable business models have come to market."
"The prospects for the industry are great," he continues, "as the right parties have begun getting together to put something that is ultimately viable in front of customers. One of the reasons might be, in terms of in-store applications, there is a realization that in the end this is a marketing and merchandising play for them, more than it is about technology and third party advertising. What's going to attract investors are businesses that demonstrate a strong value proposition incorporating the technology, but more importantly, management that understands how to use media and content with that technology to create a more compelling experience for the consumer."