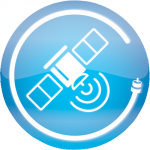 UR-Channel renews contract with BCLC supporting unique Digital Signage application
Toronto, ON – UR-Channel announced that the company renewed its agreement with the British Columbia Lottery Corporation (BCLC) for secure broadcast distribution, installation services, maintenance and support of its Pacific Hold'em Poker game on screens in venues throughout British Columbia.
24 hours a day, BCLC broadcasts Pacific Hold'em Poker in over 800 establishments, including bars, pubs, casinos, restaurants and hotels, among others.   Patrons participate by buying a ticket, which includes their playing cards, on either a self-serve kiosk or with their server, and watch the game unfold on the digital signage network displays as animated characters deal and play their hands.
UR-Channel has played a key role in this unique digital signage application since 2005 and looks forward to continuing its working relationship with BCLC.