UR-Channel's Full Circle Approach
Appealing to leading organizations, we deliver your entire channel, from hardware procurement, software, installation services and network management, to ongoing creative services and platform-wide technical support.
Becoming an extension of your team, we work with you to strategize and come up with the best possible solution. We strive to go beyond expectations helping you achieve your business goals. Focusing on you as a partner allows us to understand and complement your business now and into the future.
UR-Channel's capabilities and services produce cost savings, productivity benefits and potential sales uplift for its clients. Our 'Full Circle Approach' to applications and services represents simplicity, scale and superior value with the ultimate goal of delivering extraordinary experiences.
A dedicated Account Manager will oversee your entire channel, streamlining processes and freeing up valuable resources.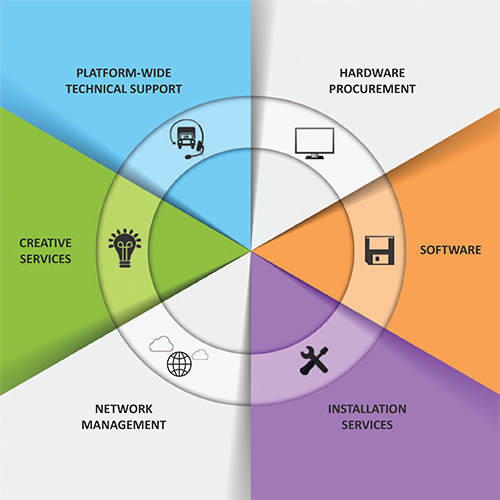 The 'Full Circle Approach' means we're with you every step of the way, now, and into the future… evolving with your needs, keeping you at the forefront of technology and ensuring that you put out the right message at the right time to your audience.